Cosmos RT presented the project it is currently working on, SATUS-1. It is a suborbital rocket that is being developed by aerospace engineering students. It is the first rocket designed by this association and will be used to validate the avionics system, as well as the recovery system. Both are of vital importance for future larger projects on which they plan to work.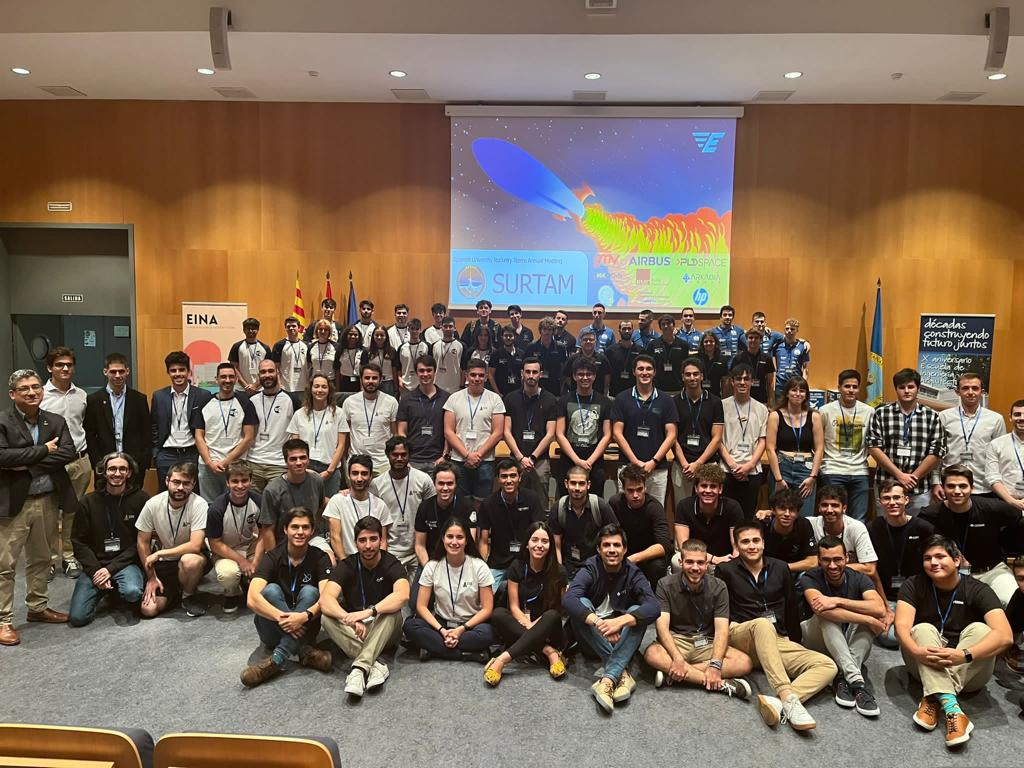 The members of the team were able to attend the presentation of the rockets on which other teams are working, among which were the current holders of the Spanish record established last April at 7,8 km in height.
Companies such as Airbus, GMV, PLD Space, Arkadia Space gave talks and workshops in which the different components of the team present there participated. Thus managing to interact with professionals in the sector and being able to solve some of the problems they are facing in the development of their first rocket.