El Friday September 30 was held at the FCS the European Researchers' Night. Professors and researchers from the university organized 13 scientific dissemination activities in favor of achieve a future without cancer. Topics were discussed about psychology, nutrition, health care, movement disorders, early detection or pharmacological approach.
The activity was organized and coordinated by the Scientific Culture and Innovation Unit (UCC+I) from the King Juan Carlos University (Vice Rector for Research) and by the FCS Vice Dean of R&D, Mrs. Eva Maria Sanchez Robles.
In the picture: Prof. Nancy Paniagua explaining her activity to those attending the European Night of Researchers
In addition to the scientific dissemination offered to all citizens, various playful activities. Firstly, at 13.30:XNUMX p.m., the Dean of the FCS, Ms. Carmen Gallardo Pino, together with the Rector of the Rey Juan Carlos University, Mr. Javier Ramos López, and the Vice-rector for Research, Ms. Visitación López-Miranda González, chaired the investigation tree planting act, a tribute to all scientific actions and projects aimed at increasing knowledge and improving people's lives. Several members of the URJC government team attended the event.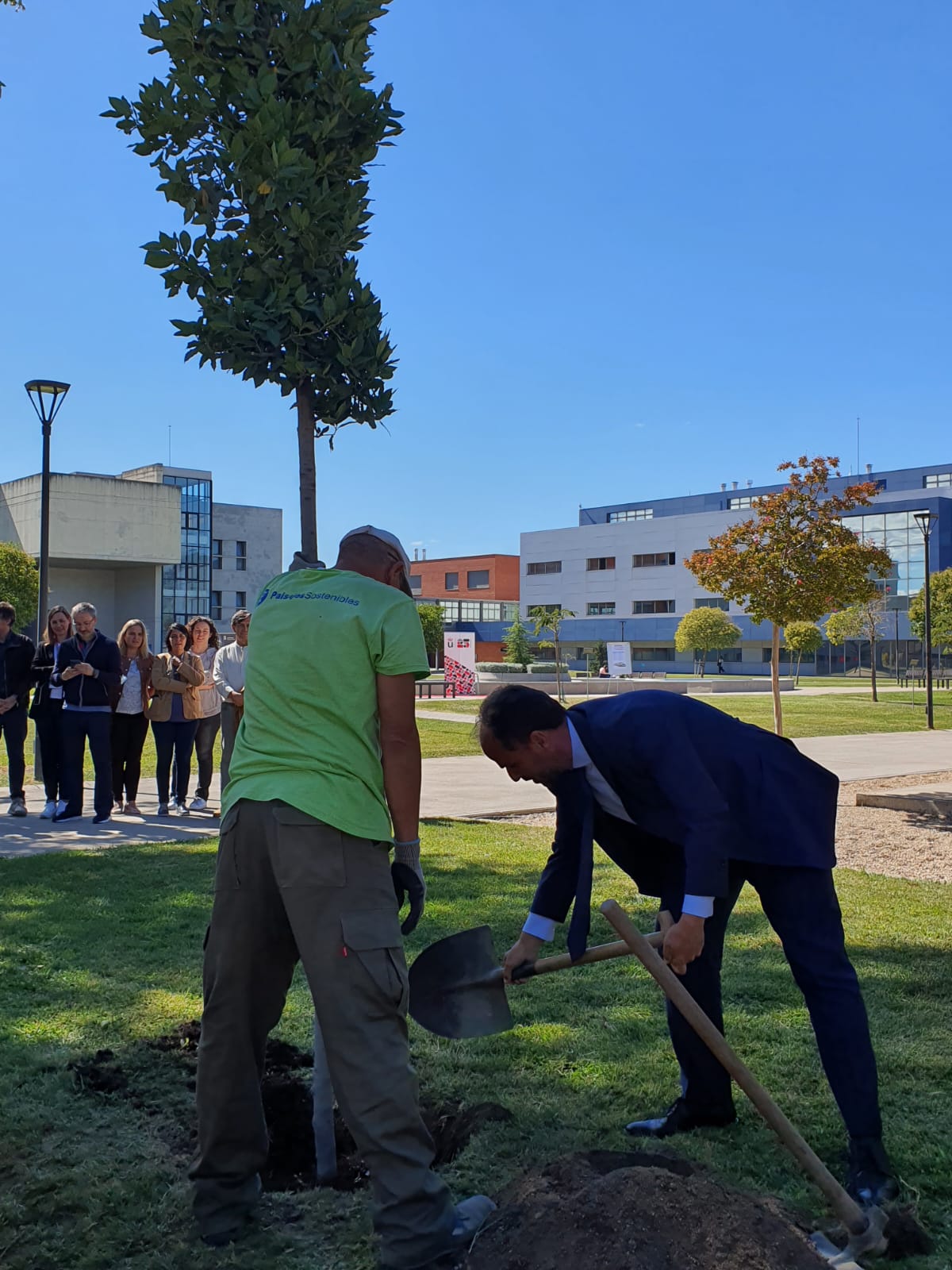 In the image: Rector D. Javier Ramos during the laurel planting
After planting the tree, at 16.30:XNUMX p.m., the URJC Vice-Rector for Research and the Dean of the FCS officially opened the activities of the European Researchers' Night with the participation of a classical music duo.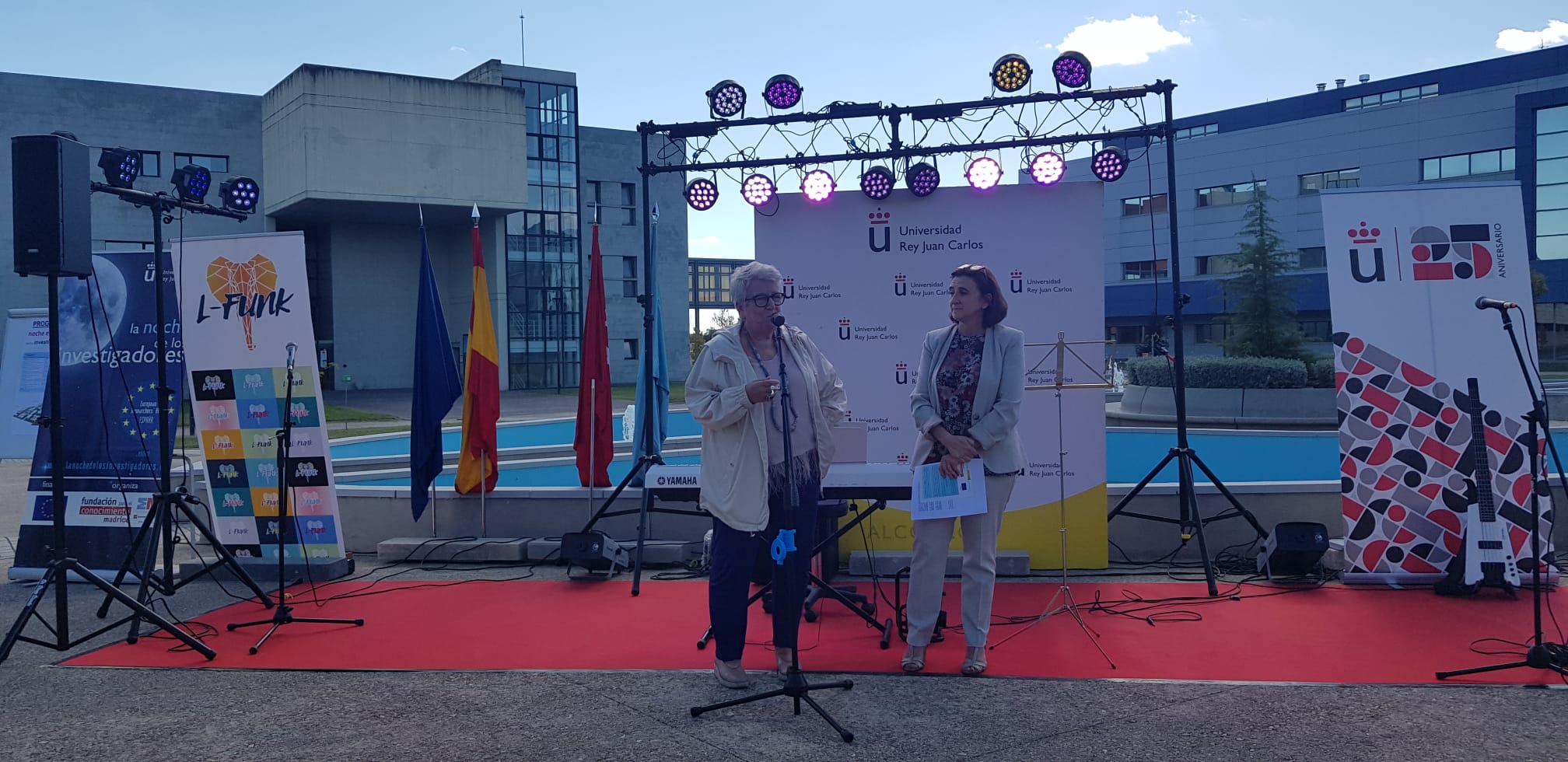 In the image: from left to right, Dean of the FCS and Vice Chancellor for Research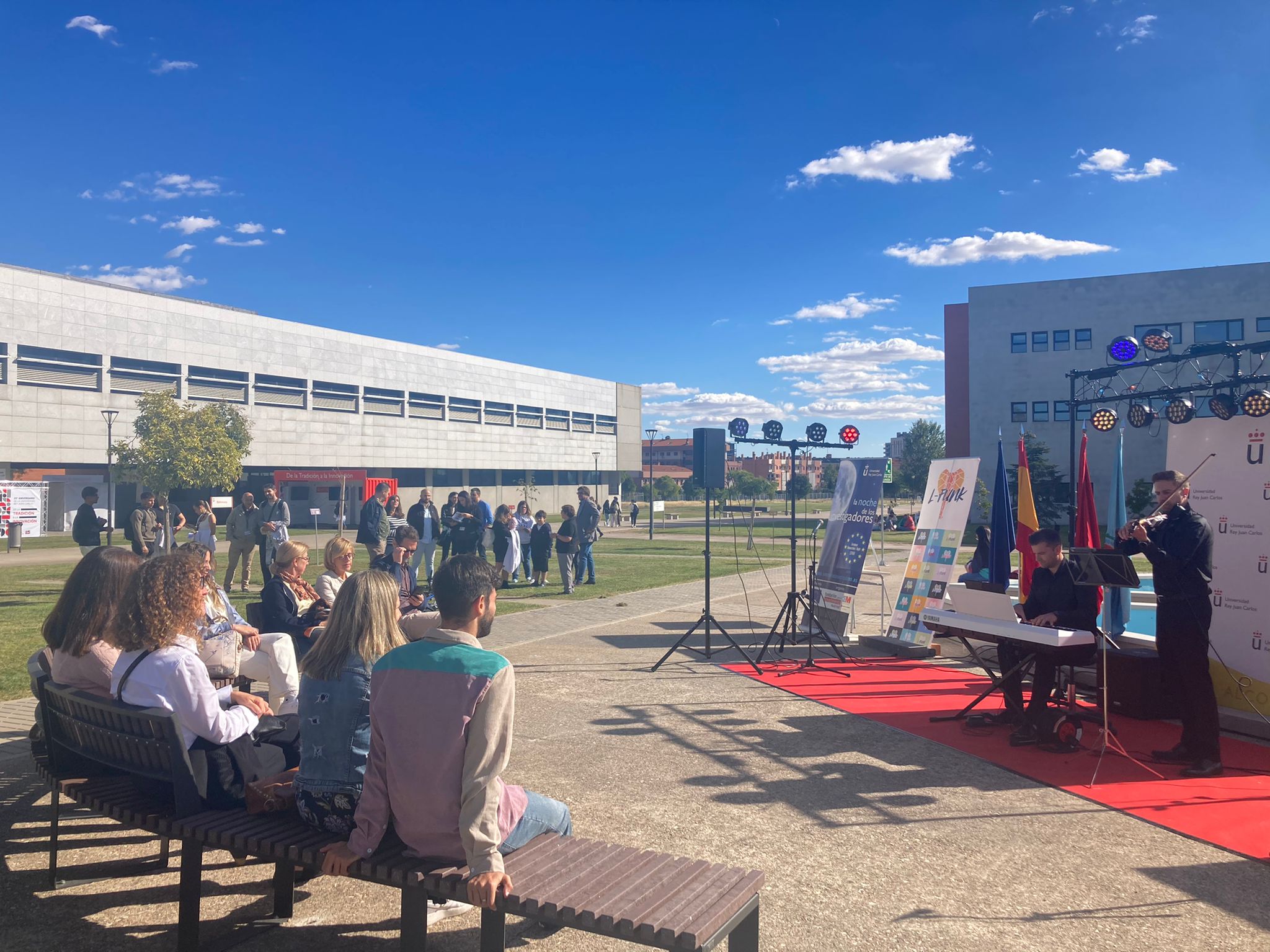 In the picture: classical music concert at the opening of the European Researchers' Night
The final touch of the day was put L-Funk (instagram: @lfunkbandmadrid), a music band that enlivened the evening with a pop rock music concert in which those attending the activities were able to enjoy while a meal was offered in the campus cafeteria.
In the picture: L-Funk in concert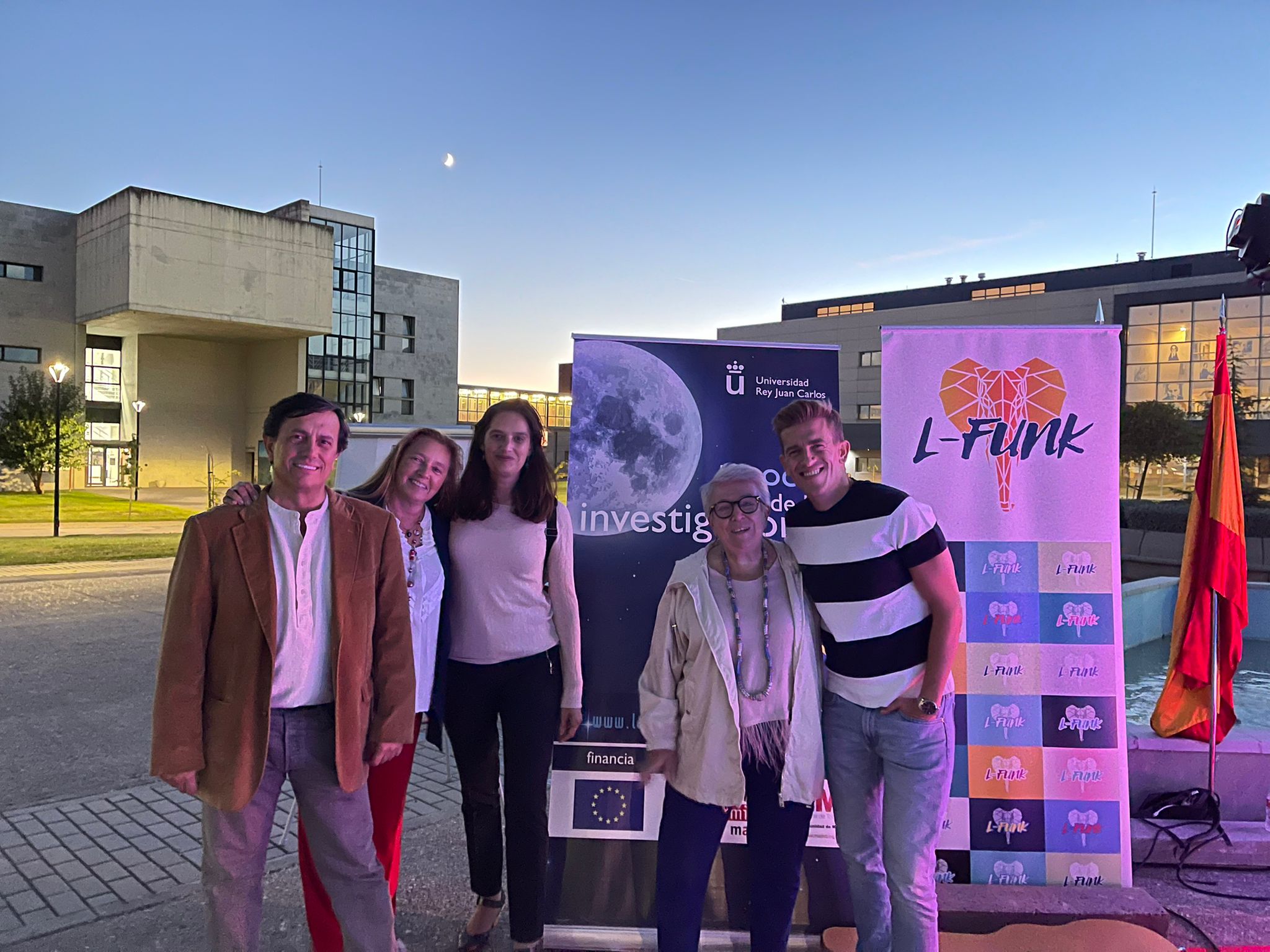 In the image: from left to right, Ángel Lizcano (FCS Vice Dean for Academic Organization), Teresa Fernández Agulló (FCS Vice Dean for Quality), Eva María Sánchez Robles (R&D Vice Dean), Carmen Gallardo (Dean for the FCS) and Francisco Molina Rueda (Vice Dean of Communication, Extension and University Life of the FCS)