La Spanish Society of Stomatological Prosthetics (SEPES) has recently awarded the SEPES Gascón Award to Joana Souza Andrade, a former doctoral student at the URJC, for the scientific publication derived from her doctoral thesis.
The SEPES Gascón Award is a scientific award that is granted annually to the best publication in scientific journals indexed in the Journal Citation Report (JCR) developed in Spain and that have substantially contributed to the development of prosthodontics. The prize has an economic endowment of 2400 euros.
The award-winning article ("One-year clinical performance of lithium disilicate versus resin composite CAD/CAM onlays") was published in the journal Odontology in 2021 and had the participation of its Thesis directors, professors Laura Ceballos García, Mª Victoria Fuentes and Eugenia Baena, from the Department of Nursing and Stomatology.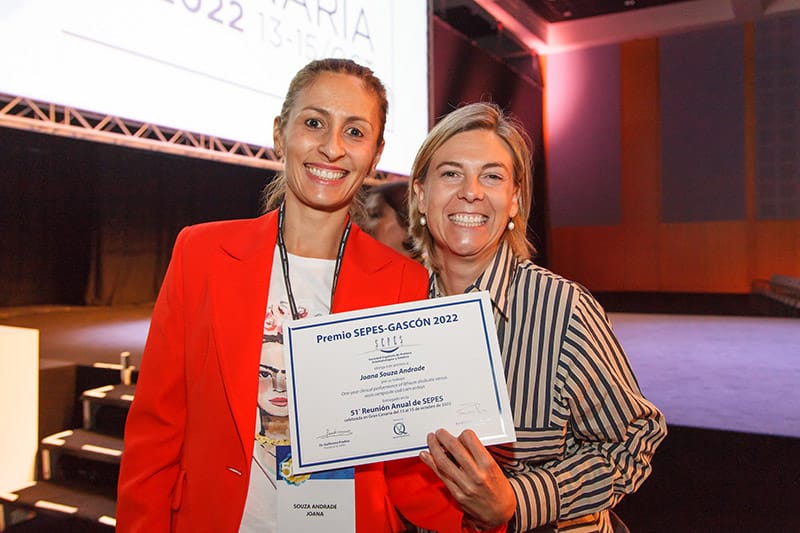 In the image: Joana Souza Andrade (awarded) and the teacher, Laura Ceballos