The 2030 Agenda for Sustainable Development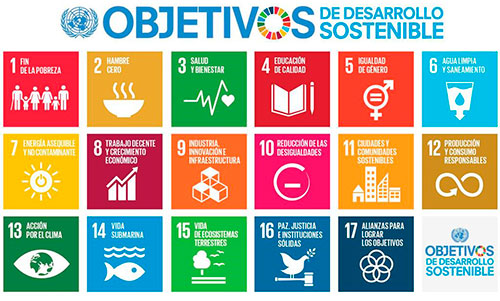 The 2030 Agenda for Sustainable Development (2030 Agenda) is an action plan promoted by the United Nations (UN) to promote sustainable development in favor of people, the planet, prosperity and peace, both for national and international policies (approved in September 2015, after its signature by 193 countries: A / RES / 70/1)
This 2030 Agenda defines its Sustainable Development Goals (SDG) until the year 2030, and represents a qualitative leap to the previous UN Agenda of the "Millennium Development Goals (MDG)" (set for the period 2000-2015). These SDGs are universal and affect all countries (developed and developing) and all public and private, national and international actors (governments, UN, EU, companies, families, consumers, universities, civil society, etc.) , who are co-responsible for contributing to its achievement.
With this, you create a new paradigm of sustainable development in its three interdependent dimensions -- economic, social and environmental --, which demonstrates the close interrelation between the 17 SDGs (with their 169 goals) defined:
---
Role of universities in the 2030 Agenda
The 2030 Agenda directly links Universities in its SDG 4 (Education) to "Ensure inclusive, equitable and quality education and promote lifelong learning opportunities for all" and, it also grants a transcendental role to research and innovation (especially in SDG 9), areas where universities have a leading role.
Beyond these SDG 4 and SDG 9, the entirety of the 2030 Agenda demands that universities and the university community play an essential and active role in their achievement, especially in three strategic dimensions:
Through the production, transmission and transfer of knowledge, that is, by developing its essential functions of teaching and research.
As a place of exchange, socialization and social transformation, through university extension and the link with its socio-economic environment.
To establish alliances with companies, public administrations and civil society (NGOs, foundations, etc.), sharing common objectives that contribute to the SDGs.
---
The URJC and the 2030 Agenda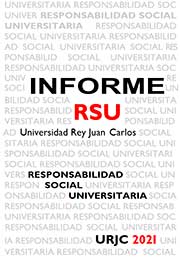 The Rey Juan Carlos University wants to become an international benchmark as "University 2030", taking advantage of the design of the Strategic Plan to promote and align efforts of the university community around the 17 SDGs.
We want our students understand and address the challenges generated by the 2030 Agenda, which the Administrative staff mobilize to contribute to the SDGs, and that the PDI be motivated to integrate the SDGs into their teaching, and to investigate and propose innovative solutions that collaborate in achieving this challenge. We want to form a united community in the fight against poverty and inequality, develop new technologies and methods to improve health and access to drinking water, enhance educational quality, increase energy efficiency and environmental care, and create a fairer society. and peaceful.
Our university takes on this challenge, and joins in contributing to the advancement of the SDGs through the strategic project "URJC-2030", which seeks to align the efforts of our entire university community to achieve the greatest possible impact on the SDGs and make our institution a university benchmark in this regard.
Results report on the perception, connection and contribution of the URJC to the SDGs
---
URJC actions to disseminate the SDGs: