Writing/Raúl García Hémonnet
The VI Edition of the 'Conferences for the Promotion of Basic Research for science and engineering students' have brought students closer to the importance of basic research and the impact of applied research.
In addition, they have served as a point of interaction for younger researchers in disciplines related to basic sciences and engineering.
The event featured several plenary lectures by invited speakers: Dr. Ana Pizarro (IMDEA Nanociencia), Dr. Carolina Belver (UAM), Dr. Elizabeth Castillo Martínez (UCM), Dr. Tania Hidalgo Crespo ( IMDEA energy), Dr. Raúl Pérez Ruiz (Polytechnic University of Valencia) and Dr. José Manuel Seco (University of the Basque Country).
In addition, several speakers from the URJC itself participated (Dr. Raquel Herrera Espada and Jesús González Casablanca), who presented their most current research work, focusing it on the training of new scientists. The day also featured several short oral communication sessions, to give opportunity to Bachelor's, Master's and Doctorate students. Young researchers and researchers were able to share their most recent research work in a multidisciplinary scientific environment. Three prizes were awarded for the best oral communications to Cristina Santamaría, Víctor Pérez and María Moral.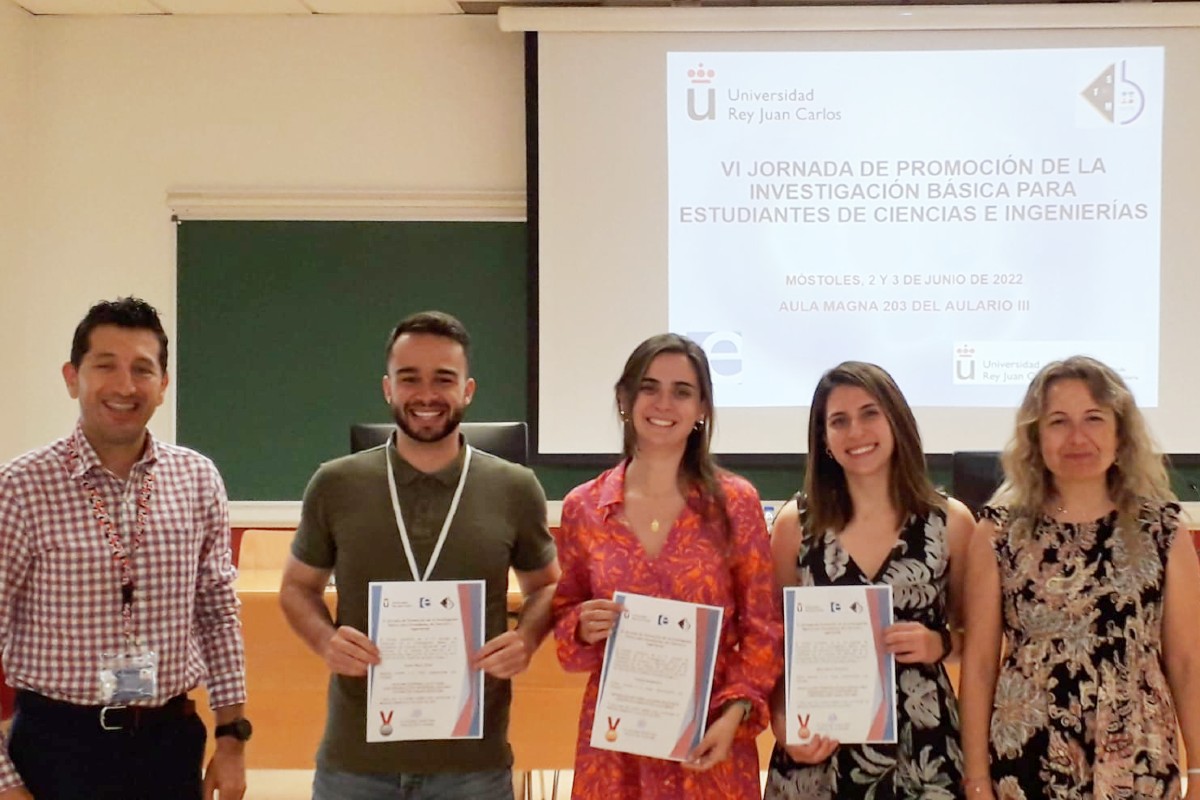 The sessions have been organized by the ESCET COMET-NANO research group and supported by the URJC Vice-Rector for University Extension and the Royal Spanish Society of Chemistry (Madrid Territorial Section).