Núria Ripoll
Javier Ramos, rector of the Rey Juan Carlos University, this morning received the members of the URJC women's Futsal team and their coach, Alfonso Catalina. The girls, who managed to beat the Ukrainian university of Kharkov 5-3 last July, were proclaimed European champions in the 'European University Sports Association', a championship that no Madrid university had achieved so far and which It had the participation of 6000 athletes from all over the continent and a total of 600 volunteers.
This morning, the team had the opportunity to share with the rector and the vice-rector for Campus Community, Culture and Sports, Mercedes del Hoyo Hurtado, the victory they obtained in the European University Games. In addition, they have been able to talk about the anecdotes that the championship left them, for example, how they lost their luggage at the airport in Poland and the subsequent problems they had to find it, or also how happy the achievement of this victory made them.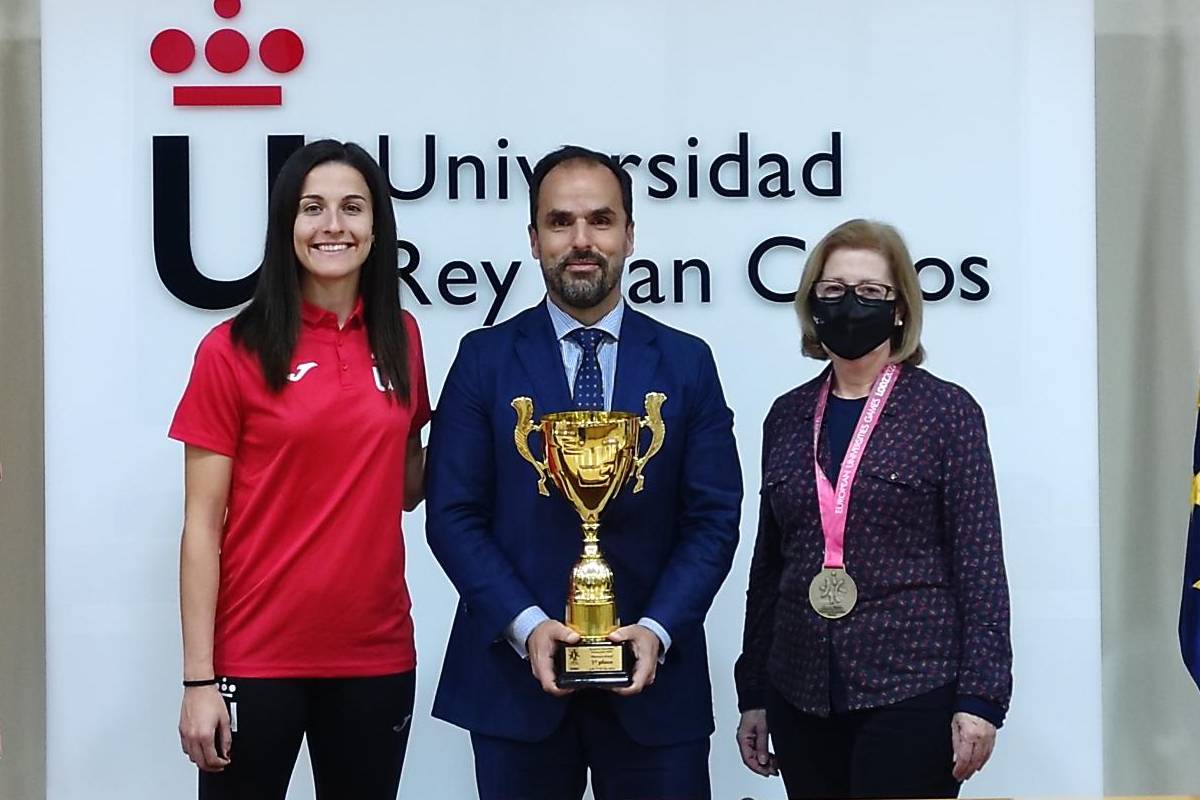 The champions, who did not remember the last game they had lost, assure that there are still many titles to come, and that this was only the beginning of all the championships in which they want to participate. For his part, Javier Ramos has shown his total affection and enthusiasm for the achievements they have achieved and hopes they will continue to achieve.
With this title, the women's team consolidates its record with the so-called 'Triple Crown': the Madrid championship, the Spanish championship and finally, the European one.