WELCOME FROM THE RECTOR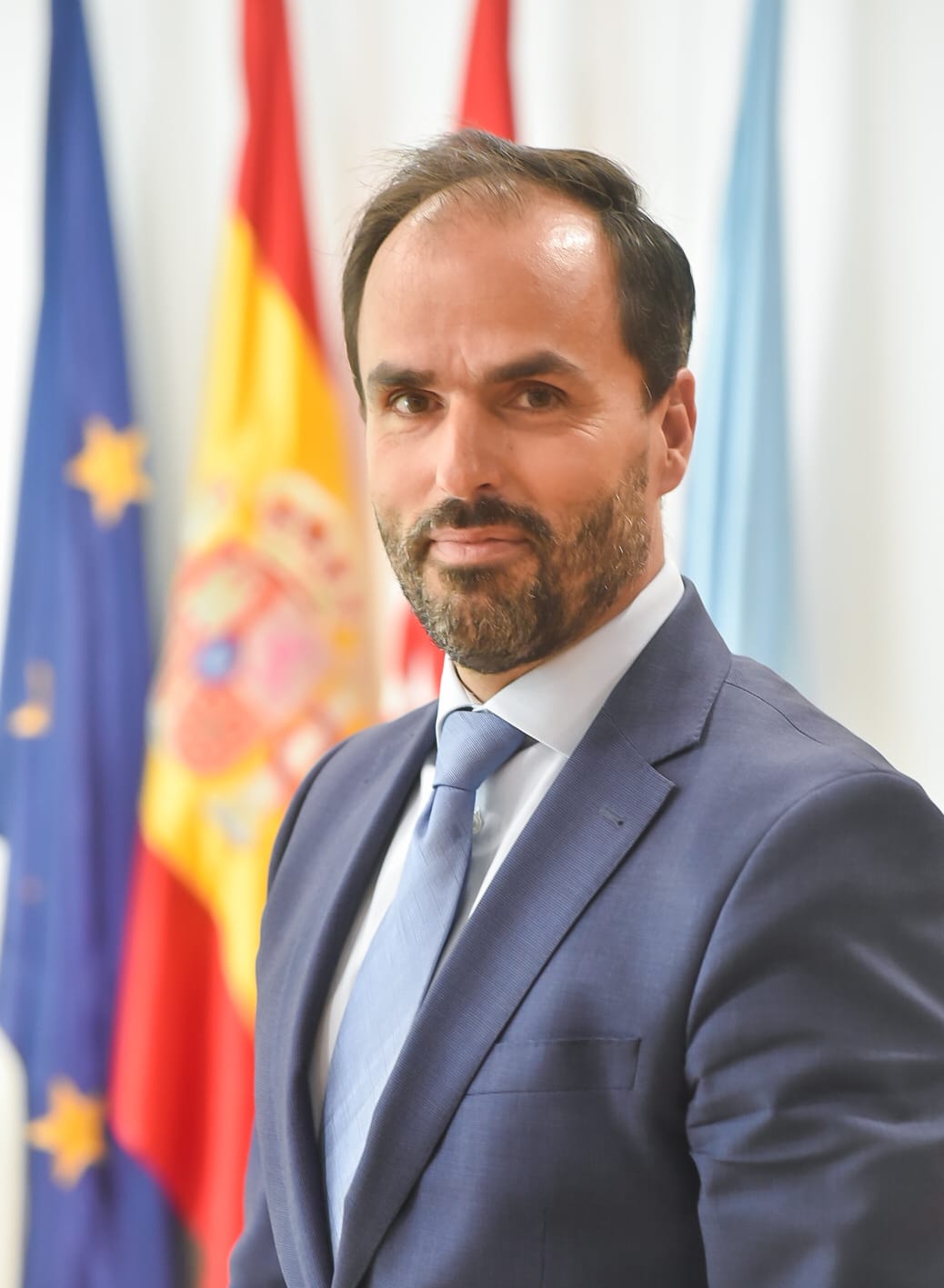 Welcome to Rey Juan Carlos University.
We are a young and dynamic institution that is at your service, providing you with quality training through a wide and excellent academic offer, and contributing to the vanguard of knowledge, the results of which are reflected in national and international rankings.
Convinced of our vocation for public service, whether you are a student or if you are thinking of studying at the URJC, we put at your disposal all our capabilities for your training. Our University offers you a staff of professors who are passionate about giving you the best training. They are, at the same time, dynamic professionals, flexible and adapted to new teaching methodologies. You also have modern facilities equipped to respond to methodological needs, as well as laboratories and many other services outside the classroom.
Studying at Rey Juan Carlos means entering an ideal learning environment that will help you achieve your goals, both personal and professional, in the most exciting future.
For companies and professionals we also have a wide and careful offer of postgraduate training and continuous training. In addition, we put our cutting-edge research at your service and at the service of society as a whole, to develop new knowledge and help solve problems that really matter to citizens.
We are involved in cultural creation and its dissemination, the promotion of sport and a sustainable lifestyle. We want to contribute to the critical study of social problems, and provide innovative proposals from science, culture and art, solutions that make our world a fairer and more comfortable place.
Although we were born to serve the people of the Community of Madrid, we are involved with all Spaniards and citizens of the European Union. We are part of the International Consortium of Universities, EULIST together with 9 other European universities and we are very proud of the special bond that unites us with Latin America.
We have five campuses: Aranjuez, Alcorcón, Fuenlabrada, Madrid (with several locations) and Móstoles.
I have the unequivocal commitment to work to achieve the best university possible; and for this I have a great team made up of professors, researchers, administration and services staff, and students. We work together to improve the lives of all citizens.
My warmest regards, and welcome to your University.
Javier Ramos
Rector